Finally - another project! My crafts and sewing projects are few and far between these days, I know. But I managed to get it together last Friday to make this super duper (Ella's words) Fort using some scrap material and a folding table.
I did this entire project (minus the fabric ironing as you can see below) while the kids were napping - so less than 2 hours.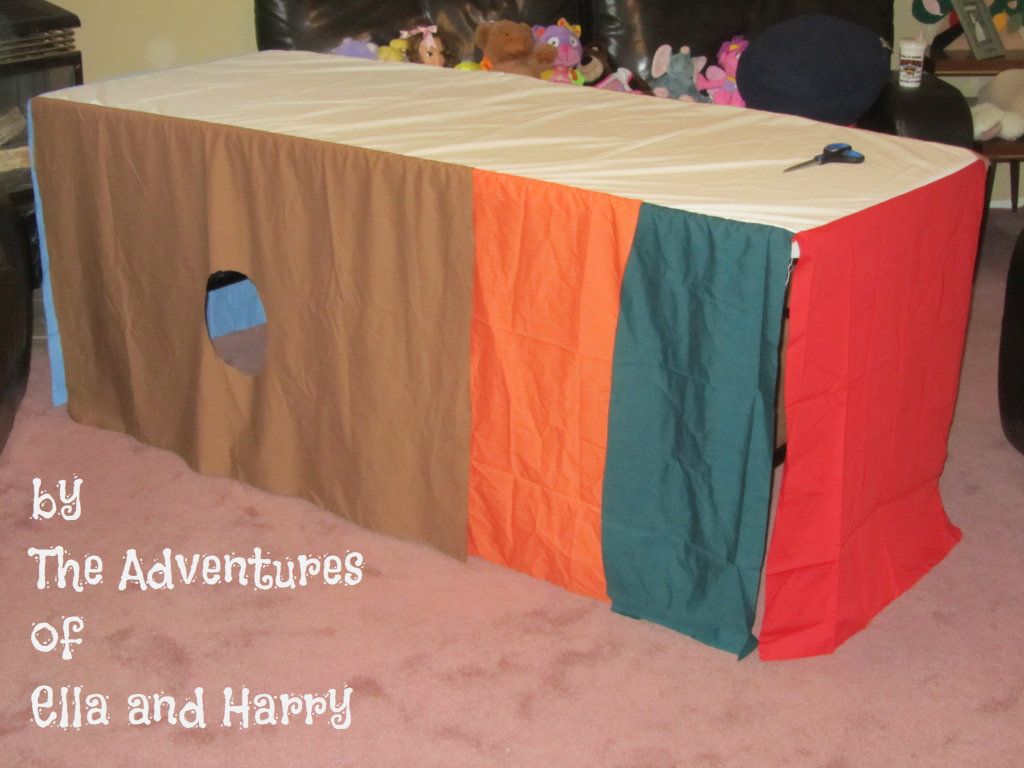 The idea was to make a fort that does NOT involve pinning blankets to the walls of the living room (sorry to ruin your fun, Adam). I also have a TON of fabric that was given to me, so I have been wanting to use it for something.
How do you make your own fort to fit over a folding table, you ask? Well keep reading, and you'll find out :D
The first thing I did was pull out our folding table. It's pretty long (6 feet), but you could also do this over a smaller table (I'm thinking a square card table would be PERFECT!).
I also pulled out all of my large pieces of scrap fabric, pins and scissors.
Here's my process - step by step:
Place one piece of material over the table top and cut to fit the length/width of the table top. I left another inch around the perimeter for seams. Leave this piece on top of the table - the side facing up will be the wrong side.

Depending on how many large pieces of material you have (or how many different colours you want to include), cut strips the same length as the table height.

Pin these strips around the perimeter of the fabric covering the table top. I overlapped some to be 'doors', and I sewed some together after I sewed them across the top.

Sew all the seams then throw it back over the table to create the fort!
Initially, the kids LOVED this. Ella went right in, and Harry walked around the outside for a bit before joining her.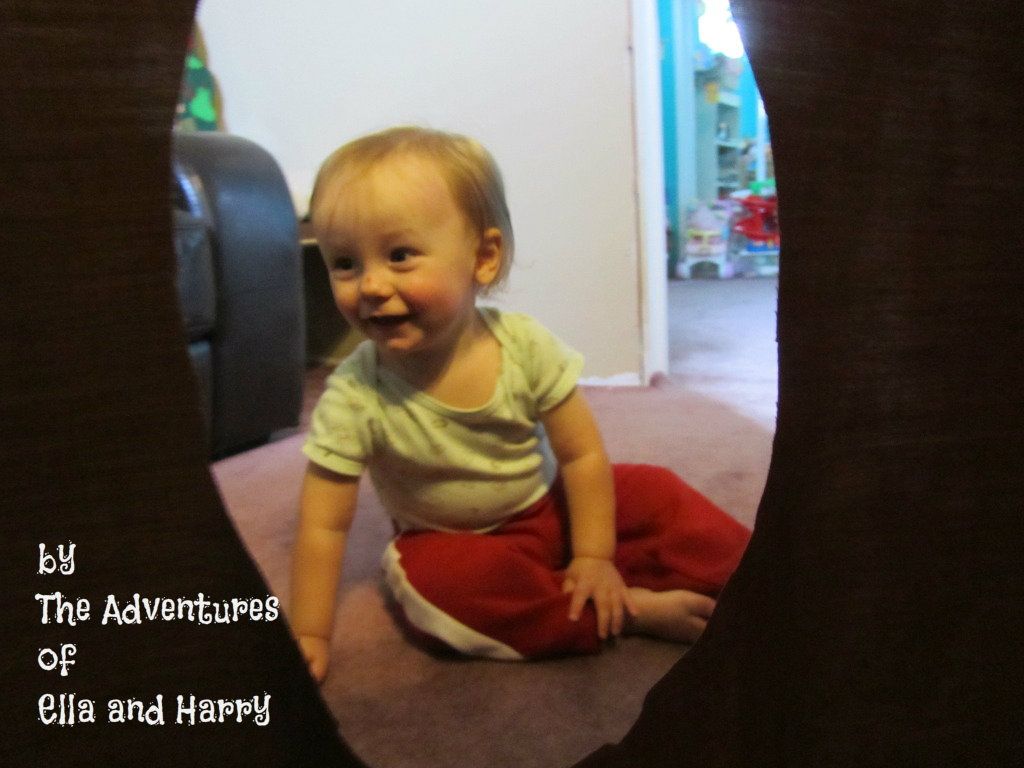 Ella had a nice time with her bear and Pony inside the fort. Of course, I was only permitted to take pictures of these friends and not her.
Usually, these two kids love playing in forts. Perhaps their joy comes from moving the couches all over the place and putting tiny pin holes all over the walls...
The fort fun on this day didn't last too long. I was asked to take it down so Ella could 'play puzzles'. Oh well - You can't win 'em all!
Thanks for reading :D
PS - Don't forget to enter the
GIVEAWAY
! Only 6 more days!