I may have dropped the ball a little as far as taking pictures while we were at the fair (non-ride pictures that is). After naps on Friday afternoon, Nan and I took the kids over to the fair to look at the animals and exhibits.
Most (all) of my pictures are of the kids looking at the animals, and somehow I only ended up with one animal picture. I decided to have a little Photo bucket fun with the pictures that I did manage to get. Did I mention how much I love Photo bucket? I love it.
Check out my pics from part two of the Fall Fair...
Friends/cousins watching the Friday parade (I added a border to this pic)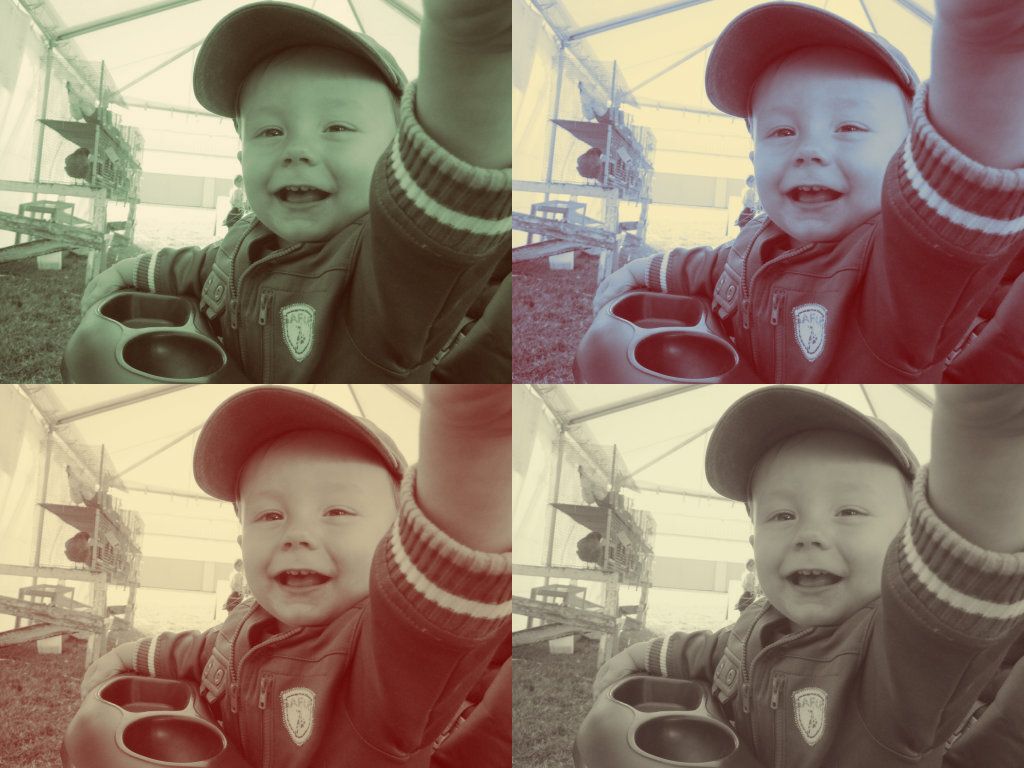 Harrison in the Rooster tent
Ella and Harry looking at the bunnies - check out the 'film strip' look!
Ella and Harry watching the parade - I'm not sure the purpose of this editing feature, but it looks cool.
The Donkey
Kids in the mini zoo - Ella blurred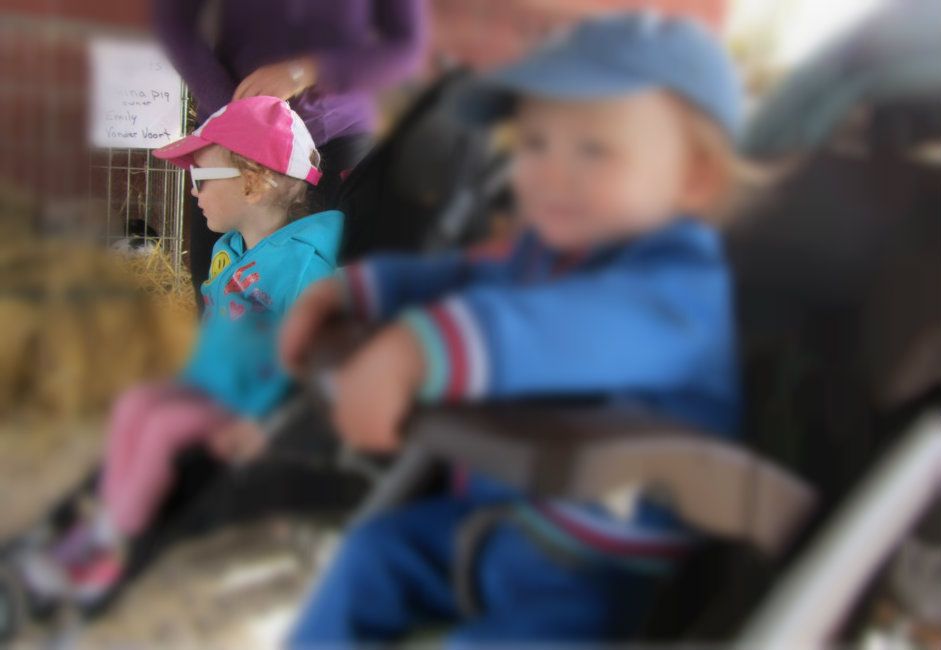 Kids in the mini zoo - Harry blurred.
At this point, you're probably thinking 'Jessica, you are a genius'. I know :D
This one is my favourite.
Thanks for reading :D Stop by tomorrow for some Thanksgiving Day fun!
* Don't forget to click on the button to the right each day to vote for this blog. Thanks!*