Today is oh so exciting for The Adventures of Ella and Harry - it marks one year of blogging! [insert cheering here]
Let's take a quick look back at my first year as a blogger...
My very first post, ever, was for Ella's 2nd birthday. I still hadn't figured out how to change the size of pictures, but otherwise I think it looked pretty good.
In December, I posted every day on the advent activities we set up for the kids. That was a huge blogging commitment but it was so much fun! I can't wait to set up this year's advent calendar.
I took a bit of a break from blogging until March, and that's when things really got rolling. I started learning all sorts of HTML code (wow, welcome back to grade 10 computer science), and I was able to change some of the fonts and colour schemes on the blog - yes, it's true. I also learned how to do my very own signature!
I tried to host a couple of series over the last year, including:
-Easter Fun
-This from That (which will be starting up again soon!)
-Make it Yourself
Lastly, I have found some amazing blogs to follow, through all my link parties, and have gained many great followers as well.
So - to celebrate my year of blogging, I would like to host my very first

GIVEAWAY!

! Who doesn't love a good giveaway?!
Lately, I have been working on a few Christmas-themed items for my Etsy shop. I have tons of ideas and (now that I'm back to work) little time to work on them. My giveaway item is the newest item to my shop - a set of 4 Felt Gingerbread Men Cookies. These will be going up in the shop sometime this week.
Here are the rules to enter this giveaway:
Follow The Adventures of Ella and Harry through Google Friend Connect (you can use your Twitter account) or by email. Both can be done using the features on the left sidebar (email me if you get stuck)

Like Ella and Harry on Facebook (if you have Facebook :D)
Leave a comment on this post - about anything!
Easy as that! The giveaway will run for one week (from NOW until next Sunday October 28, 2012). A winner will be drawn at random next Sunday and will be announced in Monday's post.
Here's a preview of the Felt Gingerbread Cookies. The complete set (for giveaway) will include 4 cookies, two with green buttons and two with red buttons.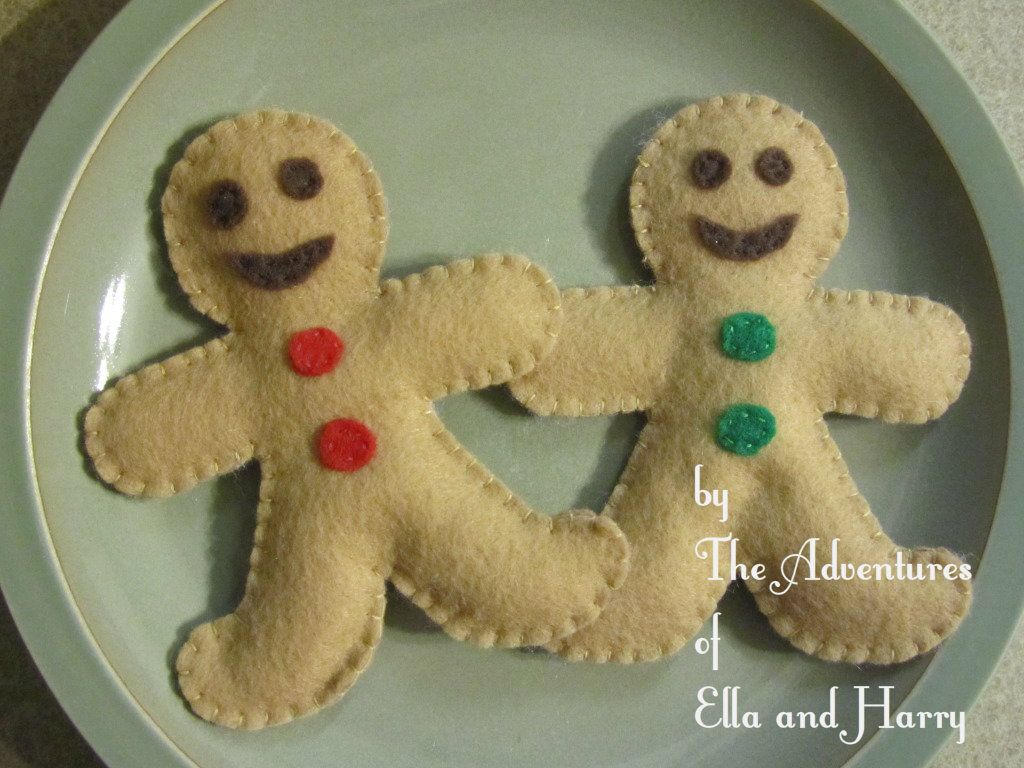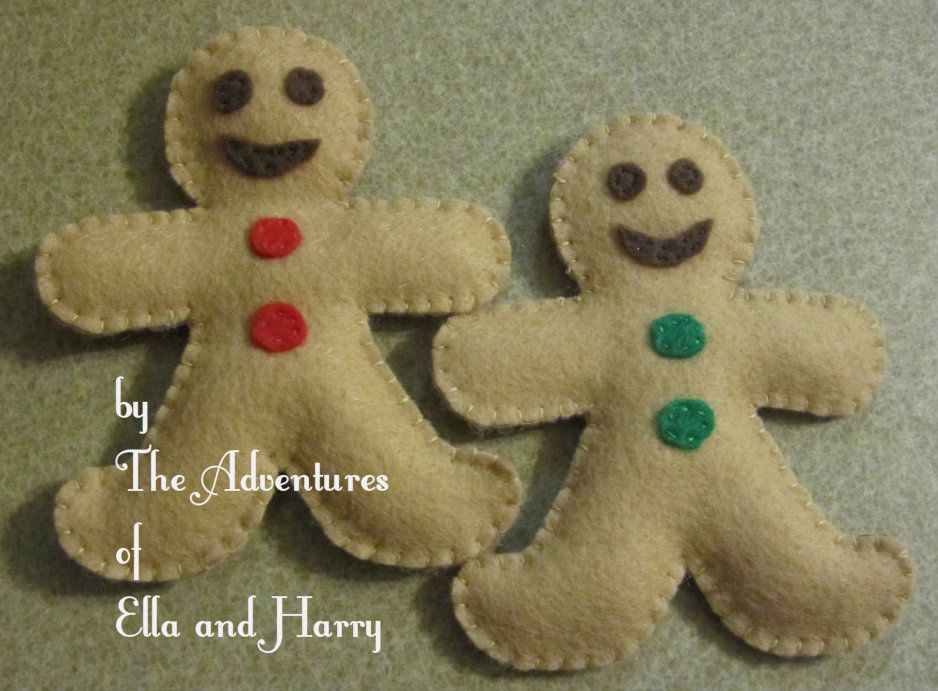 Front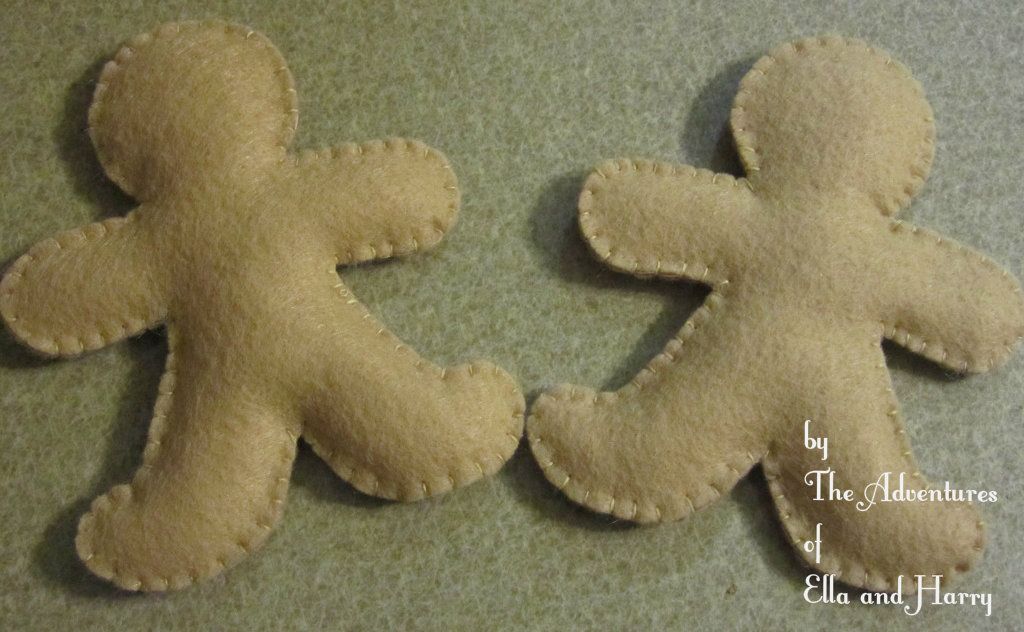 Back
I will be posting reminders throughout the week and a link to the listing on my Etsy shop.
To all of my old and new followers, thanks for reading :D Looking forward to another great year of blogging!