Like I mentioned last week, today's 'This from That' post will be the last until after Christmas. Starting tomorrow (December 1st) I will post daily on our family's advent activities. I'm so excited I can barely sit still to write this post!
Today I spent a few hours putting together this ADORABLE little vest. It is made from an old pair of my dress pants as well as one fat quarter I bought at Wal-Mart. I printed off the PDF pattern from
A Place in the Cloud
. After printing it, the pattern was super easy to assemble and the instructions were (hmmm) moderately easy to follow. However, for a more advanced sewer, the instructions would probably be pretty easy too.
I made a few mistakes (which I will review later) and I didn't get around to adding any buttons...mostly because I couldn't find three that matched.
You can find the step-by-step instructions from the link above, or you can try to follow my pictures and vague descriptions (it's almost midnight here people)

.
Here we go:
First thing I did was cut out all of the pieces. I choose this cute red, white and blue pattern for the lining...it was just hanging out in my craft bin, anyway.
I pieced everything together before sewing - just to make sure everything was going to look alright.
Yep, looking good. Next, I sewed all the necessary pieces together....
I'm not really sure the purpose of these pieces, but they should have been done with interfacing.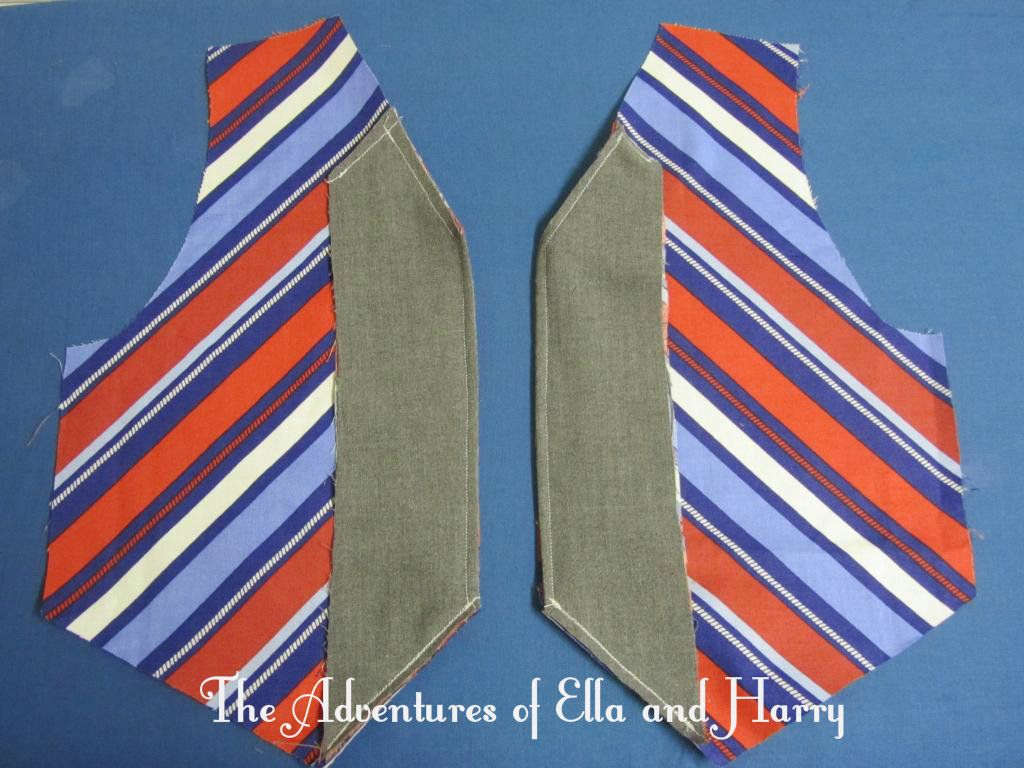 'The front lining'
'The back'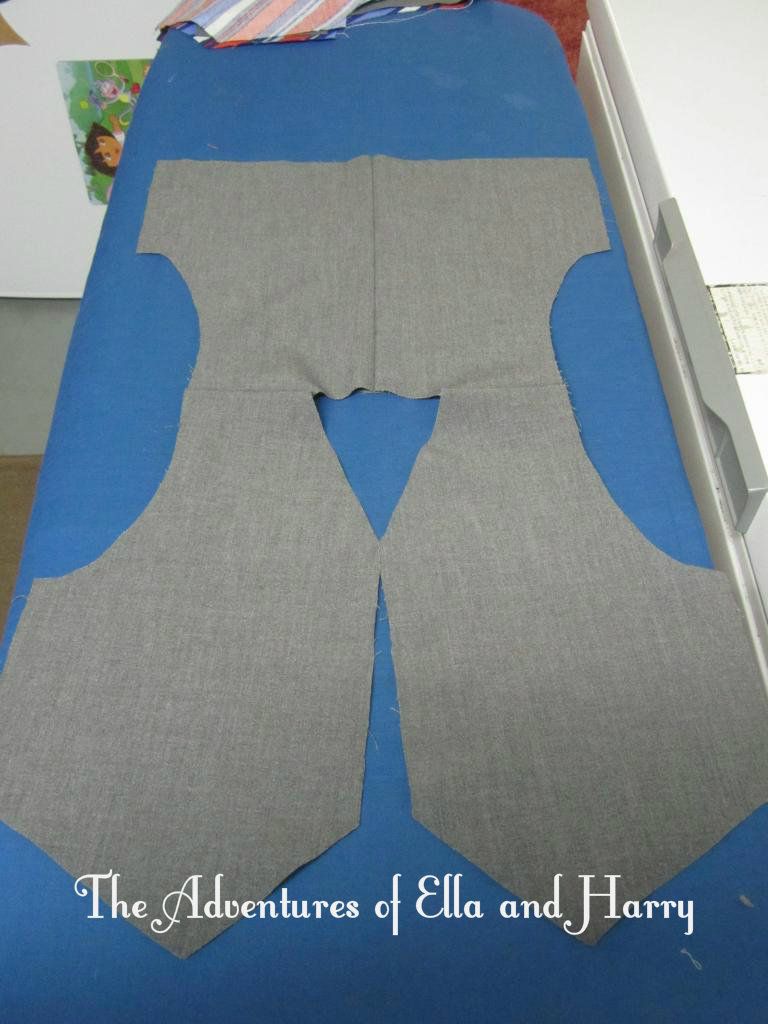 'Outer vest'
'Inner vest'
...and then I sewed both 'mini-vests' together which, by the way, was......fun.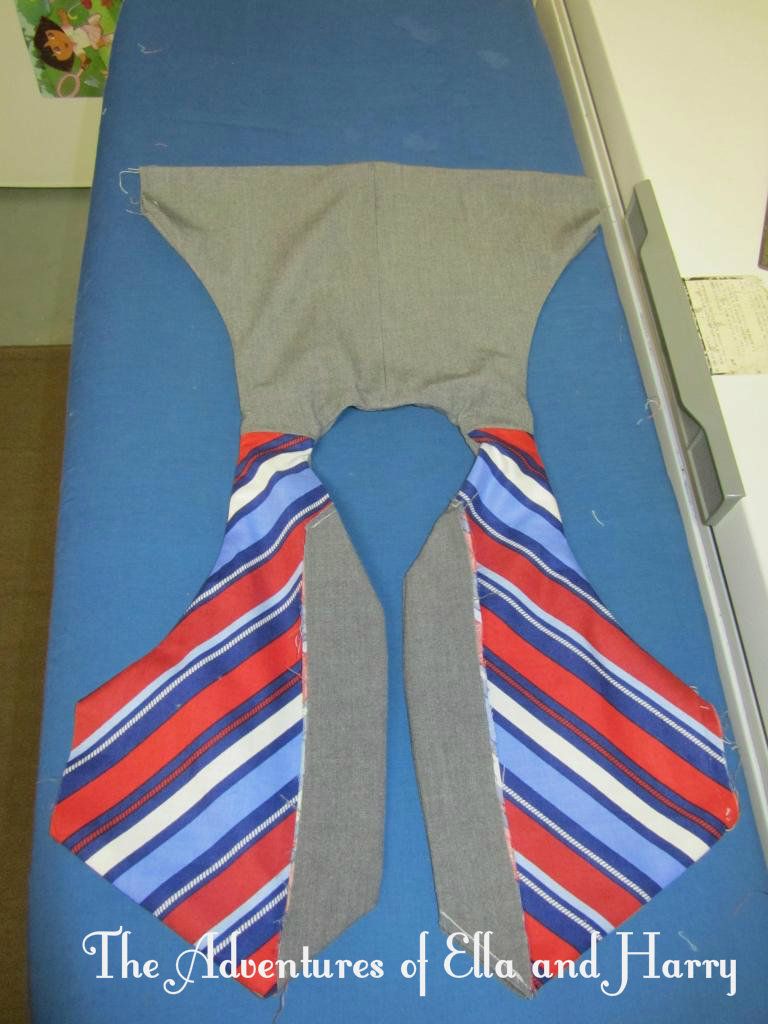 I was supposed to leave open all four side pieces, but I accidently sewed one up! I had to back-track and rip out those stitches.
Eventually, after all of that sewing and stitch-ripping and more sewing, I ended up with this little cutie.
By the time I was finished, Harrison was in bed. I'm not sure he would have been happy to model it, anyway. I will definitely try this pattern again using another pair of my old dress pants...and using the proper lining and interfacing materials!
Here are the mistakes I believe I made - hopefully you won't make the same ones!
-used doubled up dress-pants material instead of material plus interfacing (too thick)
-used doubled up material instead of thin liner for the back (too thick)
-mixed up which pieces were to be sewn (some holes were present at the end)
-should have had some buttons on hand!
Thanks for reading :D