Well here we are on day five. Today's advent activity was for the kids to make Christmas cards for their grandparents, aunt and uncles (and by 'make' I mean colour on the cards that I make). It didn't take long for me to realize that this was another advent activity in-need of a slight revision.
We decided to make (colour on) one card each, for today. Hopefully we will be able to finish up the other cards over the weekend. I know the anticipation is killing you, so here are the pictures from today.
I cut out a green triangle and glued it onto a piece of folded white card stock. This is what I gave the kids to 'decorate'. Later, Ella informed me that each of the trees needed a star...how could I be so foolish.

I'm fairly certain Harrison had no idea what he was doing, but he was very happy to get his hands on those markers.
There wasn't much chatter from Ella, she grabbed the glitter glue and went to work. I guess she's an old crafting pro now.
Most of Harrison's work was done inside the card, so his tree ended up a little bare.
Just in case you can't tell, she's colouring the green tree with more green.
I had to include this picture because it's a real action shot...look at how fast his hand was moving!
She finally gave me a smile, even though she was looking at Harrison.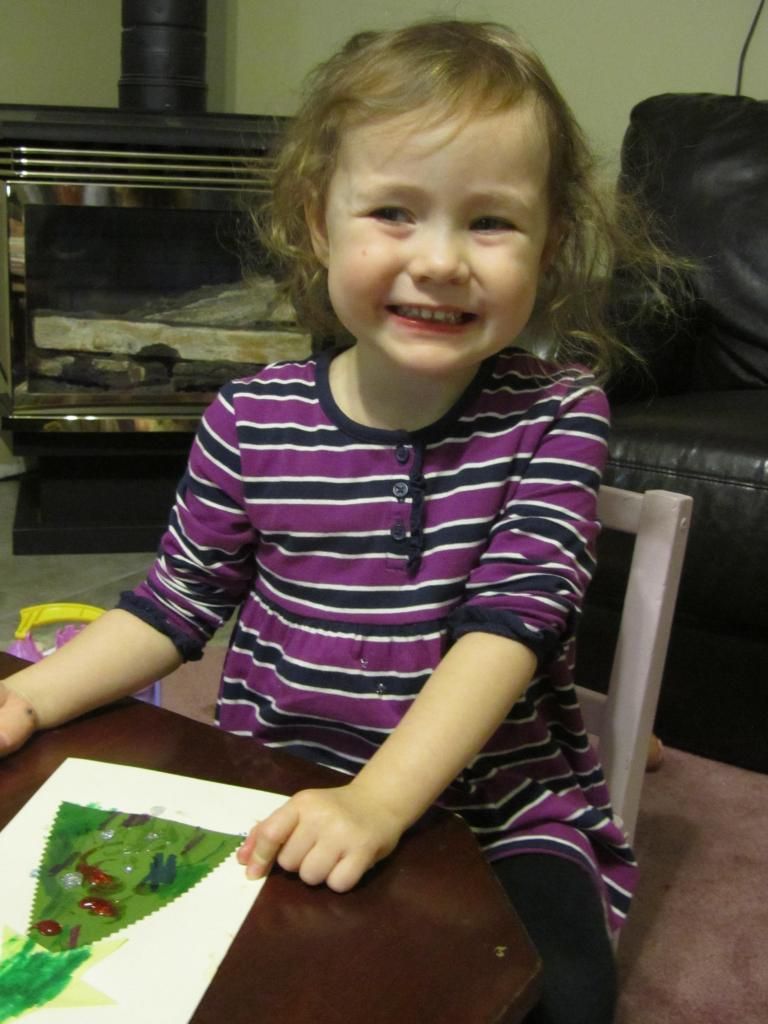 Ella's card: Harry's card:

Don't even get me started about the lighting in those two pictures above. I took them in our back room which has the most ridiculous lighting - everything is yellow....except for Ella's star which is green.
Well, there you have it - another successful advent activity!
Thanks for reading :D