I could barely contain my excitement when I woke up this morning - the beginning of our advent activities! Hooray! I have been mentally preparing the blog for this series since last year (this should indicate to you that I am either really amazing, or really odd). You can check out the activities from last year by clicking on December from the drop down menu on the left.
Firstly, I managed to get our advent calendar up and running. It's a bit more put together than those paper bags I showed you the other day.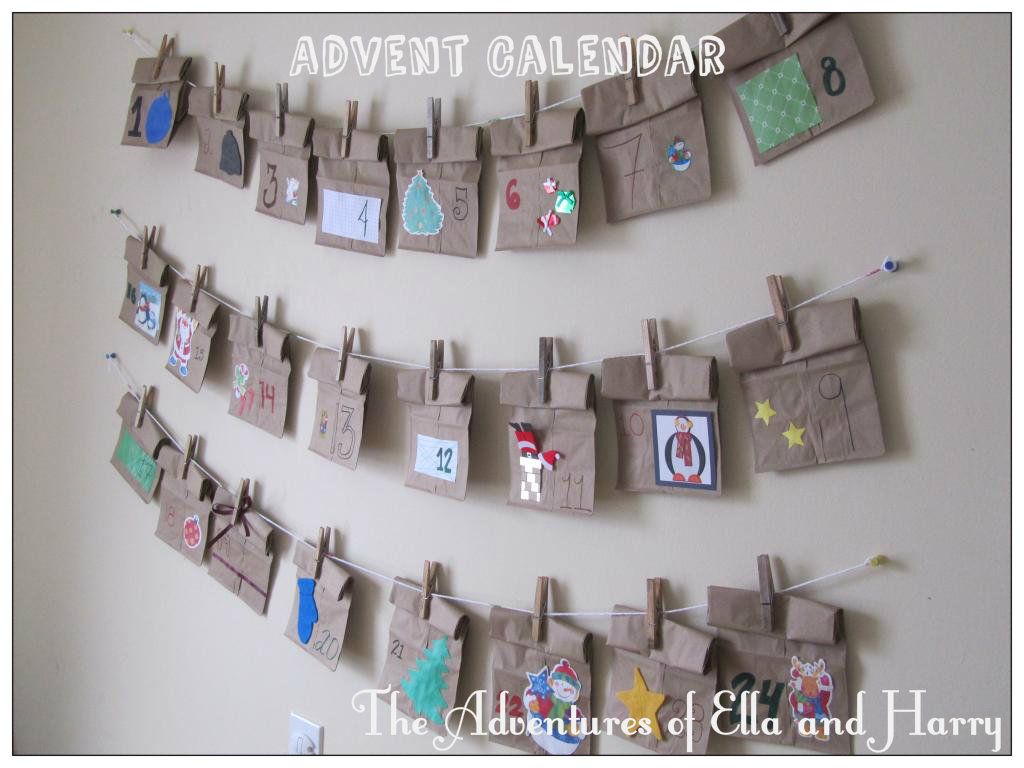 So - today's activity was putting up the Christmas decorations. We also got to see our friend The Elf on the Shelf (Steve) again. The kids enjoyed pulling out all the boxes from our storage area, and they were especially happy to look through the Christmas books. Take a look at today's events...
Adam got into the spirit by wearing Harry's cowboy hat.
Harry was happy to carry around this un-finished project from last year...I will finish it this year - I will, I will, I will.
Ella is posing with her most-favourite Christmas movie. We are going on our third year with this movie - crazy!
Harry tried to climb up this mountain of decorations.

Harry also enjoyed a little time playing in the storage space under the stairs - now that all the boxes are cleared out!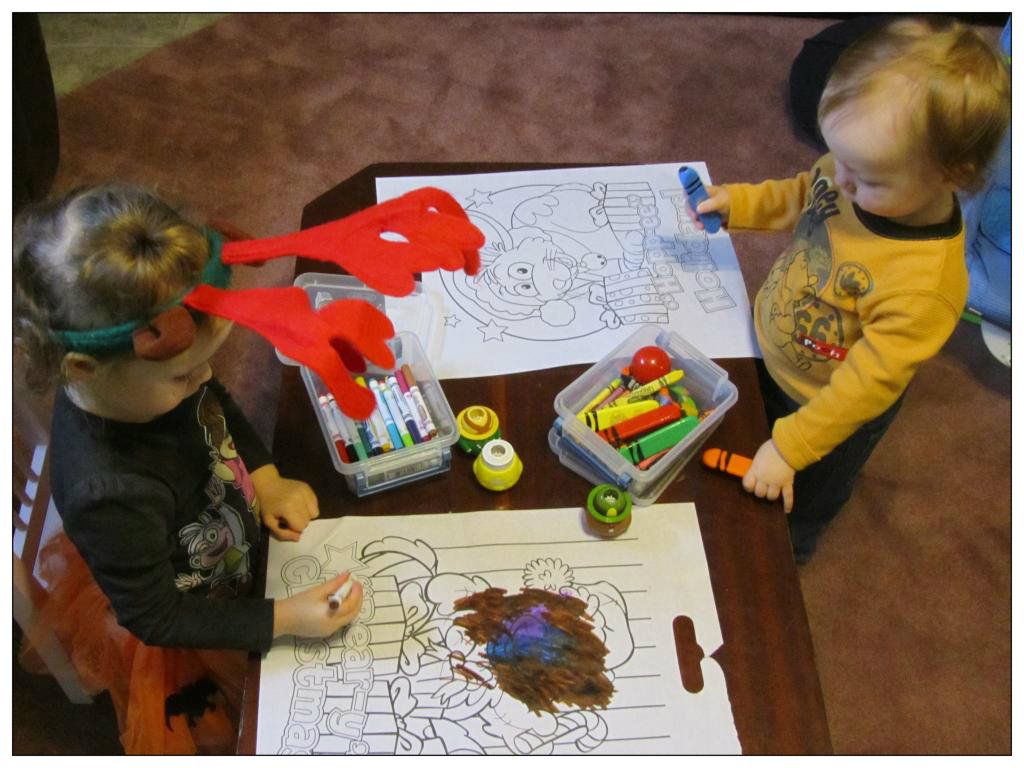 The kids needed a break from decorating, so we busted out the Christmas colouring pages...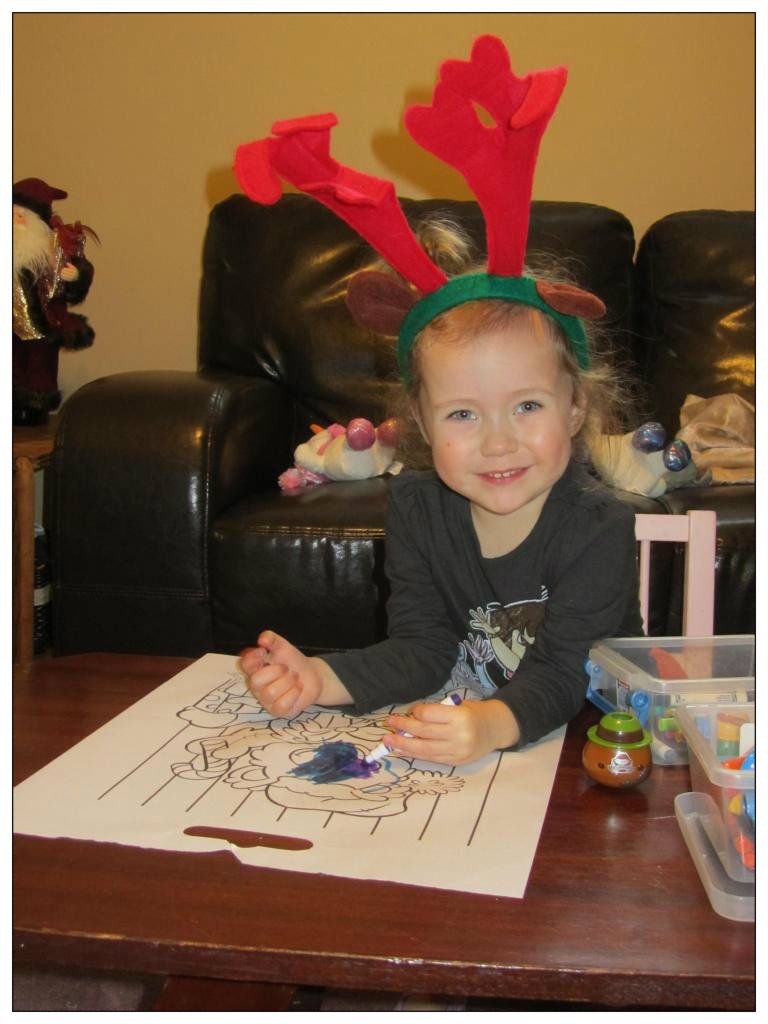 ...note to everyone: if you buy colouring pages from the dollar store, be prepared for tissue-thin paper and marker on your table.

Pops bought these three critters for Ella's first Christmas - the kids are finally old enough to appreciate their silliness! (They all sing and dance together)

Ella modelling her antlers - or 'reindeer crown', as she calls it.
Ella is showing Harrison the book 'That's Not My Reindeer' - he loves those touchy-feely books.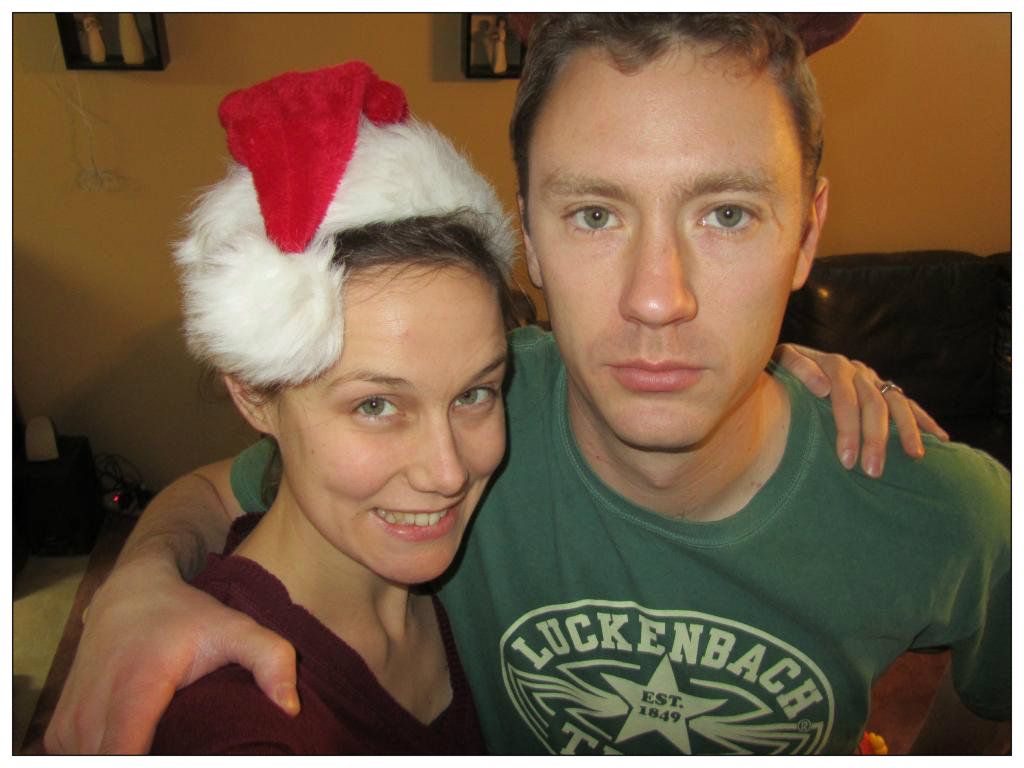 Two geeks trying to take a picture of themselves...Adam made that face on purpose - for anyone that doesn't know him well.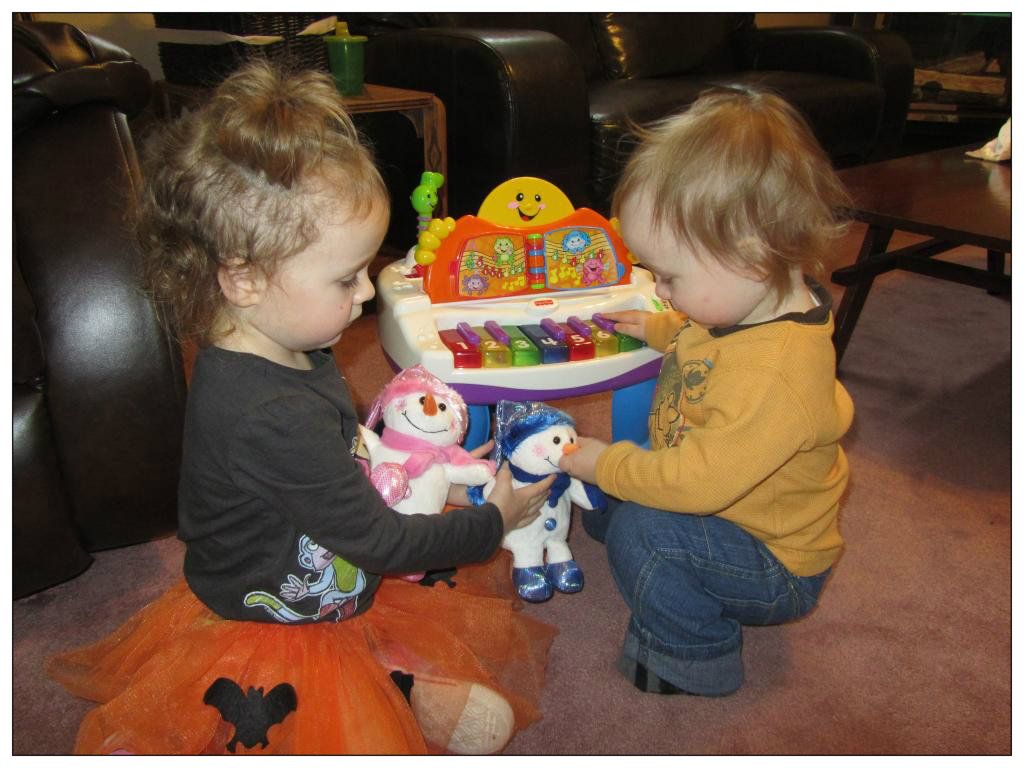 One of the day's more exciting finds were these two plush snowmen. Harry was more interested in playing the piano, but Ella had a lot of fun with them!
Harry and Daddy cozying up and Ella in her festive bat tutu.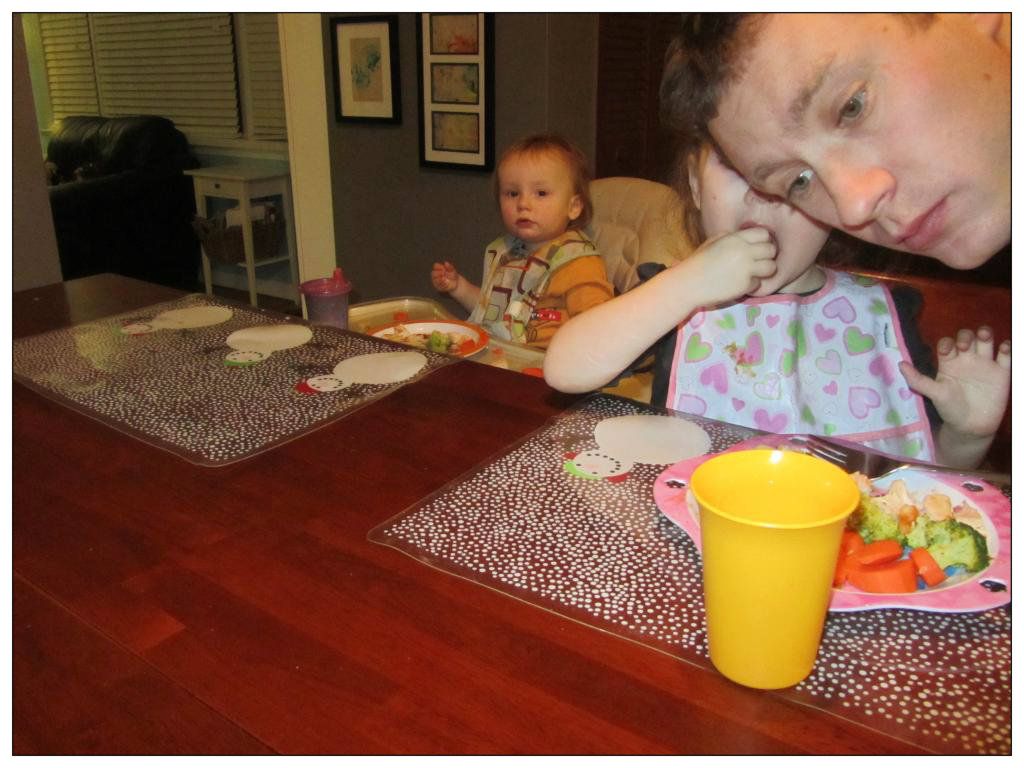 I tried to snap a picture of the kids with their winter place mats, but someone snuck into the picture.
Lastly, my favourite Christmas decoration - the wooden tree.
We (I) still have a ton of decorations to put up, but I can't decide where to put most them...this could end up being a week-long activity. In any case, it was a fun day full of Christmas music and Christmas cheer!
Until tomorrow...Thanks for reading :D