Today's post will be short and sweet because it was a long few days and, frankly, I'm just too tired. The kids were so happy to do some Christmas painting today. Take a look!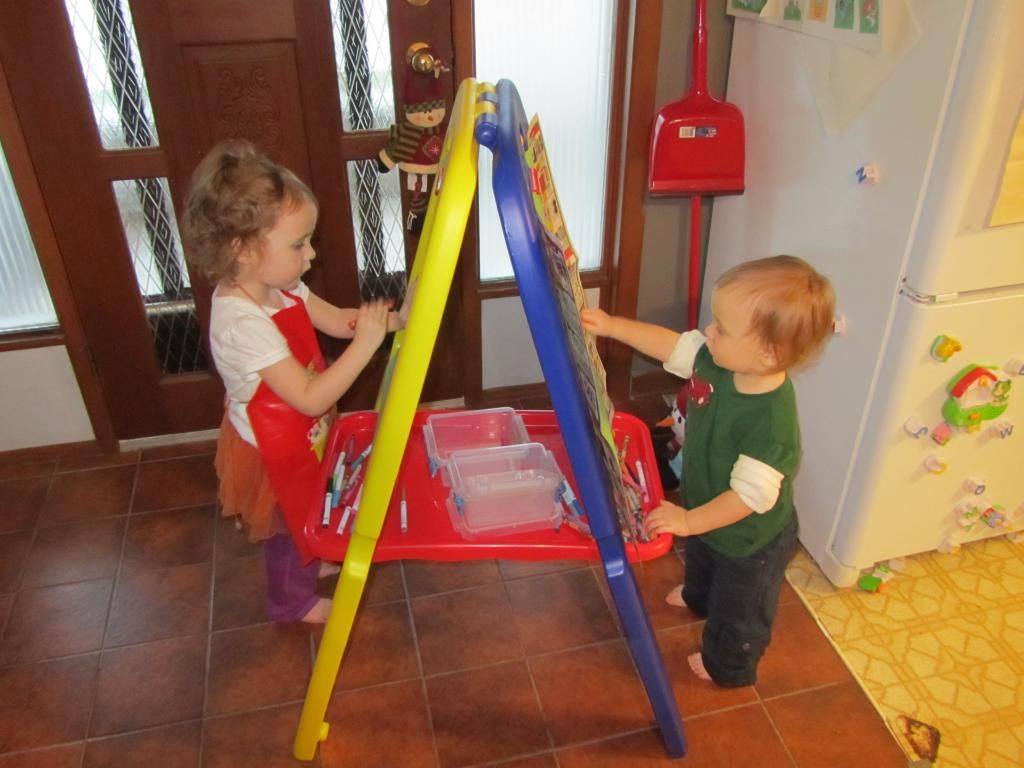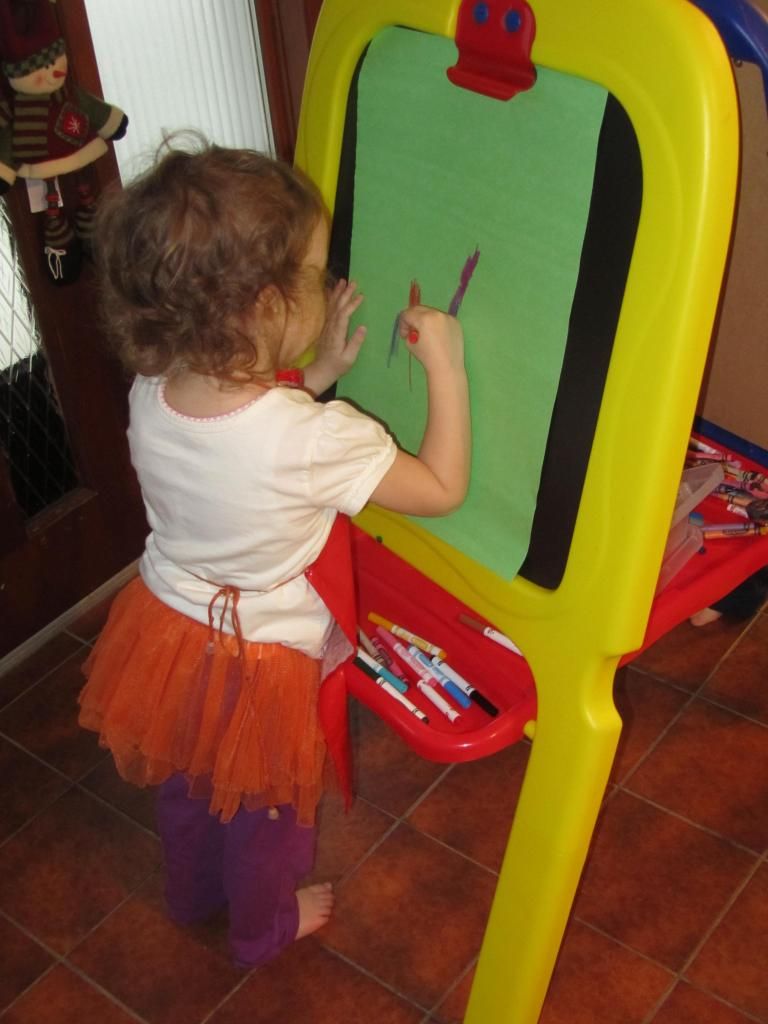 Yes - STILL hanging on to that Halloween tutu.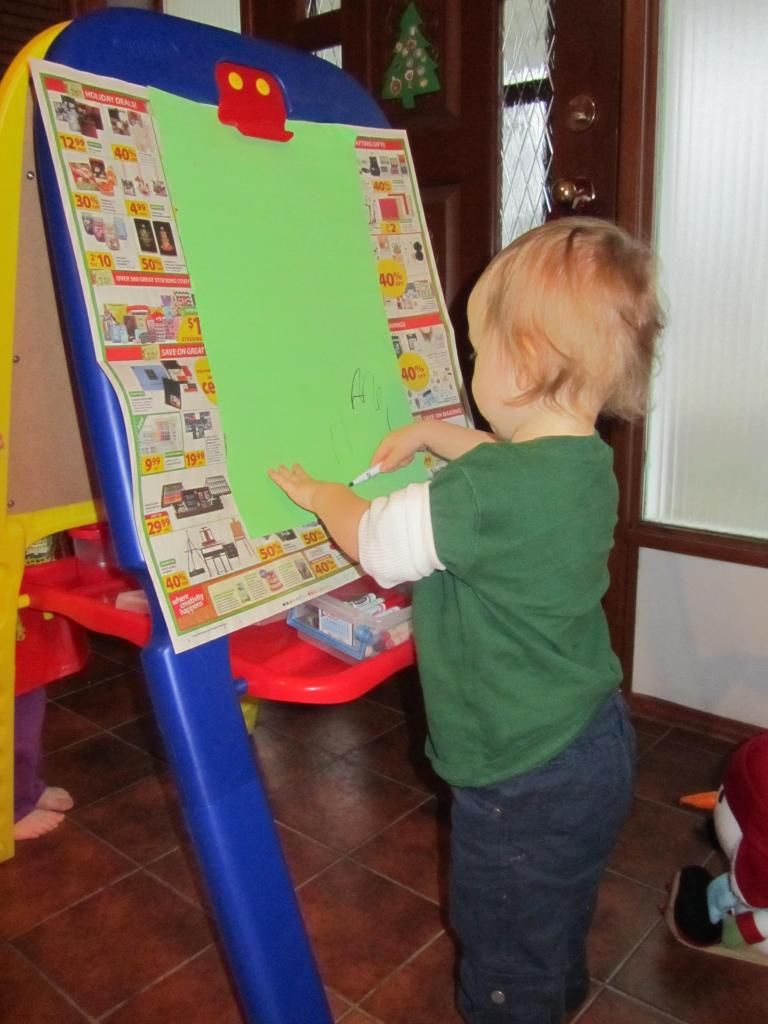 Somewhere along the line, the painting turned into colouring with markers and crayons. These masterpieces are now decorating our hallway. It's beginning to look a lot more like Christmas in this house!