Ella was excited about today's activity from the time she woke up this morning. Unfortunately, she had to wait ALL DAY LONG. Why was she so excited, you ask? Well, today she got to do a Santa craft with her buddy Claire. If there are two things Ella loves, it's crafts and Claire.
Interested in how we made this adorable 'cotton-ball bearded Santa'? I'll break it down for you (one time).
1. Get yourself a pair of scissors, a black marker, a bottle of white glue and some red, pink and white construction paper. Cut out the shapes below from your construction paper.
2. Glue the large white piece (beard) to the red piece (hat).
It should look a little something like this:
3. Next glue the pink piece onto the beard.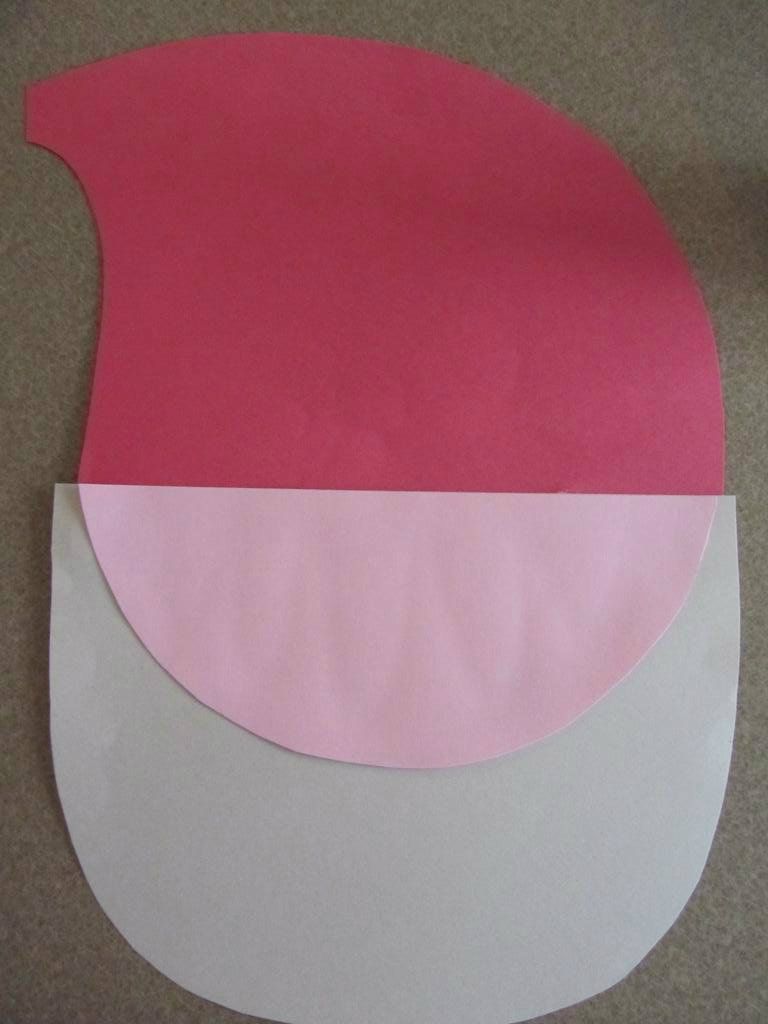 4. Now glue the white rectangular piece (hat fluff) onto the bottom of the hat.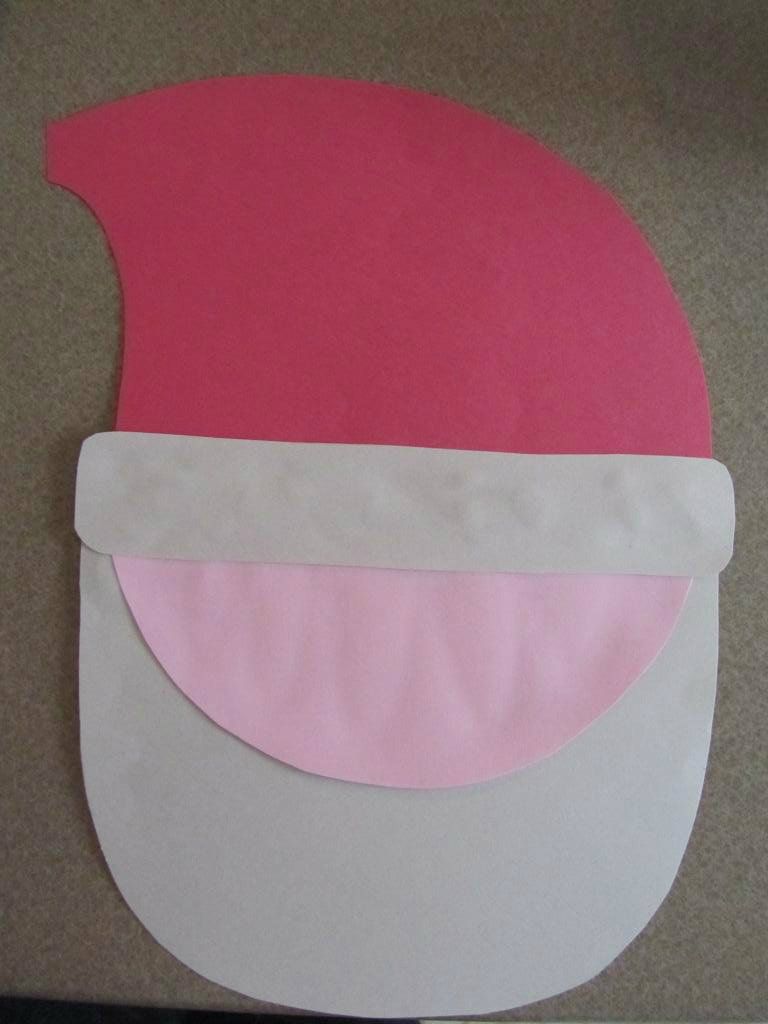 5. Then glue the white circle (hat's pom pom) onto the top of the hat.
6. Lastly, draw some eyes onto Santa's face - or better yet, wait and let the children draw them!
I set up two little work stations for the girls to glue on their cotton balls. The idea was for them to cover the white parts with cotton.
It seemed to work pretty well; I think they are at a great age for this kind of project (FINALLY!!).
We used recycled tin plates to hold the glue, and we used Popsicle sticks as glue spreaders (yes, that is the technical name). 
These girls really had the technique down by the end of the craft!
Claire drew a nose on her Santa, so Ella did too...and a mouth and some rosy-red cheeks.
Here's the crafty girl with her masterpiece.