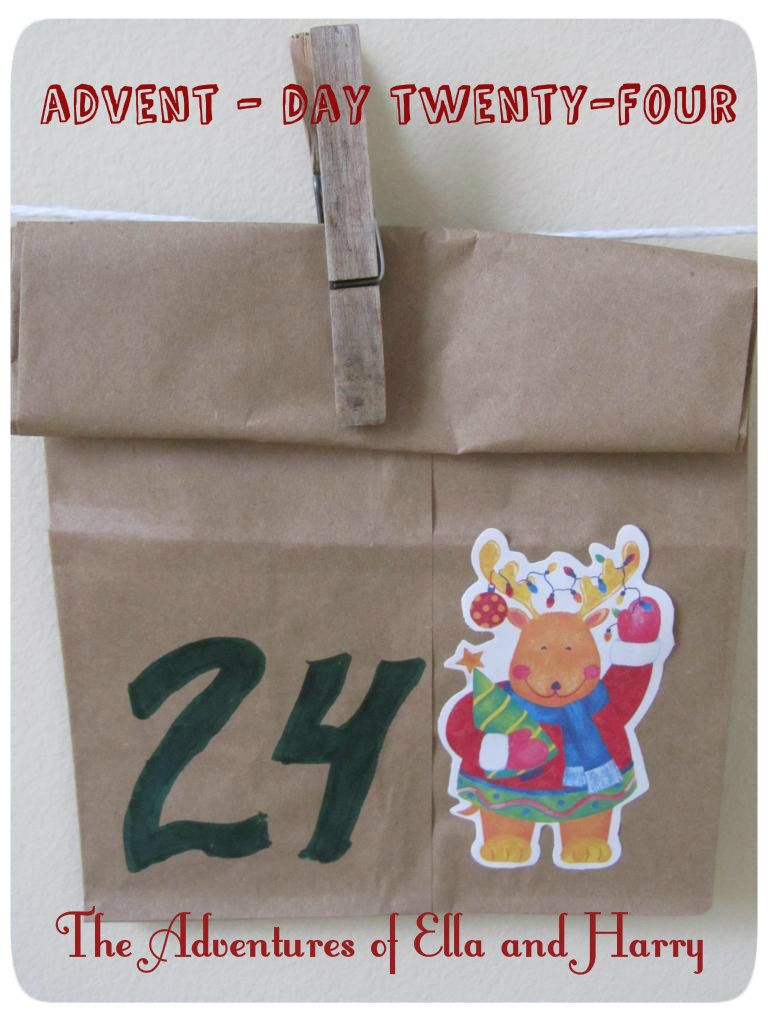 Merry Christmas everyone! There was tons of excitement in our house today - cookie decorating, visitors, anticipation of Santa and, last but not least, spaghetti dinner.
Our Christmas eve tradition is to host dinner for my parents, brother and grandparents. This year (well, last year too) we had spaghetti. It was the easiest and most delicious thing I could come up with.
As I mentioned, there were other shenanigans throughout the day...
Harrison trying to wear my boots when he thought no one was watching
Ella and I (FINALLY) decorated 7 dozen gingerbread cookies...and I ate 1 dozen gingerbread cookies
I also baked my annual dessert from the cover of Kraft What's Cooking magazine. Unfortunately, it didn't turn out quite like the picture. LOL. However, it was delicious.
During dinner, the kids got a little silly talking through pinched noses. Harrison thought this was hilarious.
The kids also got to put on their new matching pyjamas (yes, the ones I made)! They are both a bit big, but ridiculously cute.
Ella prepared a plate for Santa and the reindeer. Complete with gingerbread cookies and 4 of the most gigantic carrots I've ever seen.
Harrison went ahead a swiped one of the cookies.
We also managed to get our annual Christmas eve family picture by the tree. I was kind of disappointed because we forgot to get the kids to hang their stockings before they went to bed. Next year!
After Harrison went to bed, we had some dessert. Ella's stomach is likely gurgling as she's sleeping tonight. I can't even remember how many sweets she's had today. Ah! Why do we cave when it's Christmas?!
Here's Ella having a post-cake cookie.
And the night wouldn't be complete without Uncle Marc jammin'. :-P
I guess this concludes my Advent 2012 series. Where did the last 24 days go, anyway?! Thank you so much for reading :D Have a wonderful Christmas!