Day two started off bright and early with a visit from Uncle Marc. Both kids were happy to see him and sat up on his knee for this cute little picture...yes, they are still in their jammies!
We had to send Uncle Marc off so we could leave by 9 a.m. to go and get our family pictures taken. We opted for the usual Zehrs portrait studio, but next year we will definitely be signing up for a photo shoot with one of our local photographers. Somehow, I managed to capture a picture of both kids smiling on the way to the photo shoot.
Sorry - no photos to show you, yet. I'm hoping to pick them up on Tuesday, so I will share one then. We ended up having two activities scheduled for today. The second - none other than the Santa Claus parade! Our friend Carson came over to watch the show.
These lucky kids got TONS of candy canes and other treats. This is Ella's first year being allowed to eat the candy canes (I may be a tad strict in the candy department - but come on, she's only three! Also, candy canes are darn messy).
There were many lovely floats and marchers in the parade this year including these...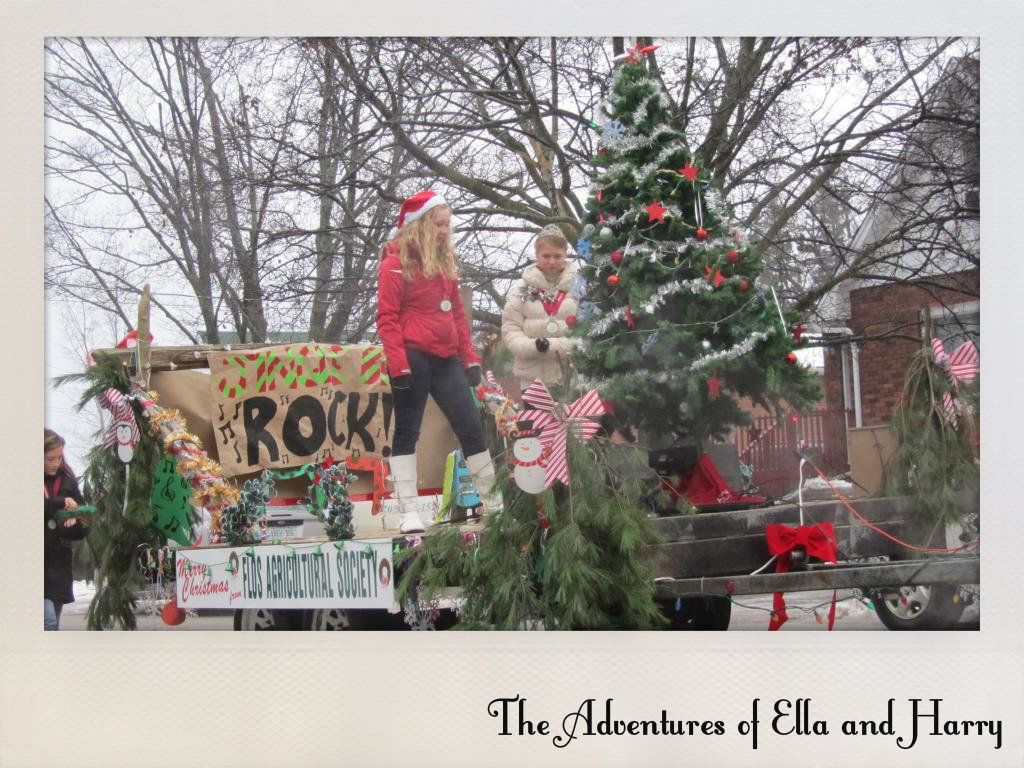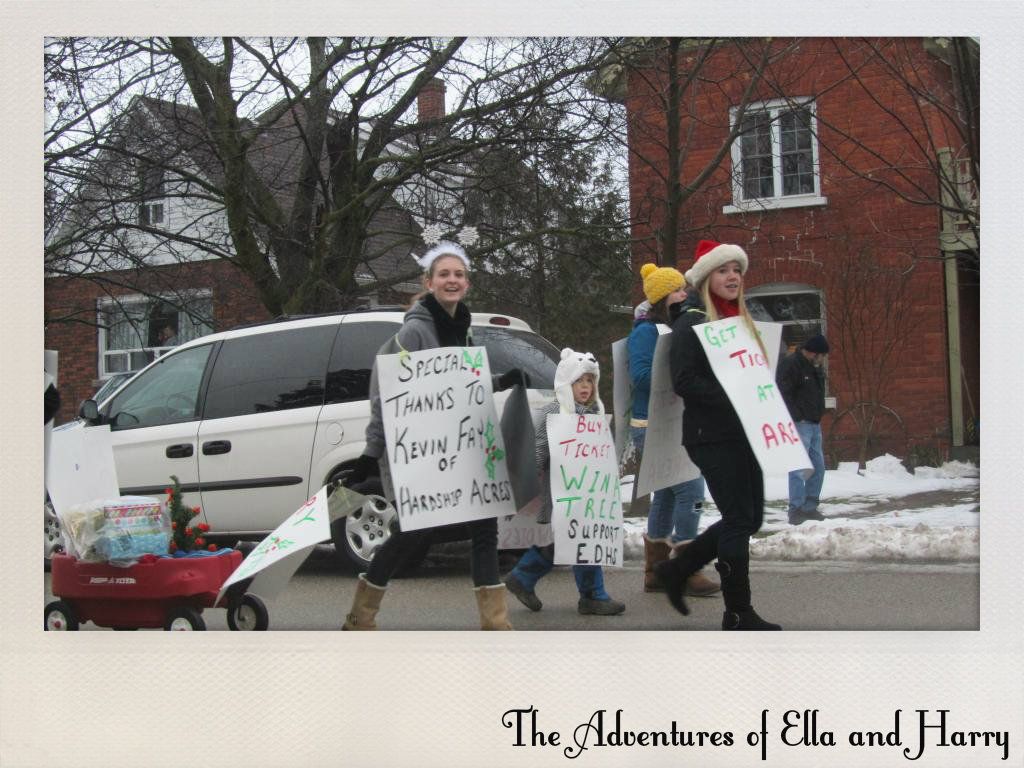 cousin Rowan!
...and of course, the big guy was there.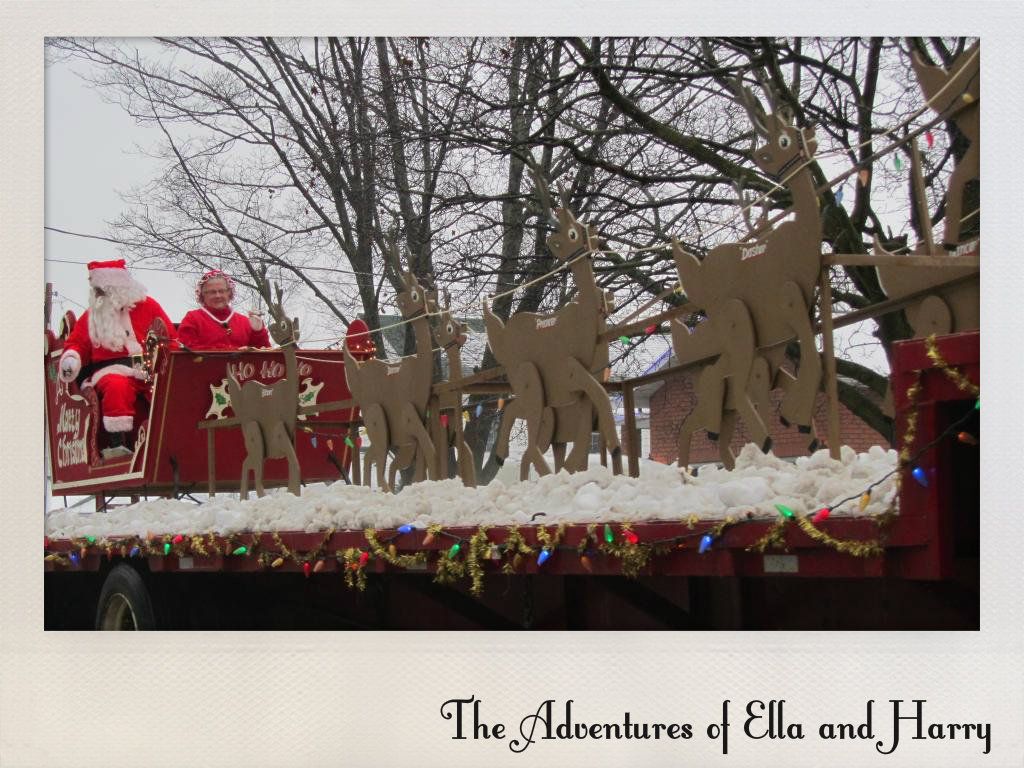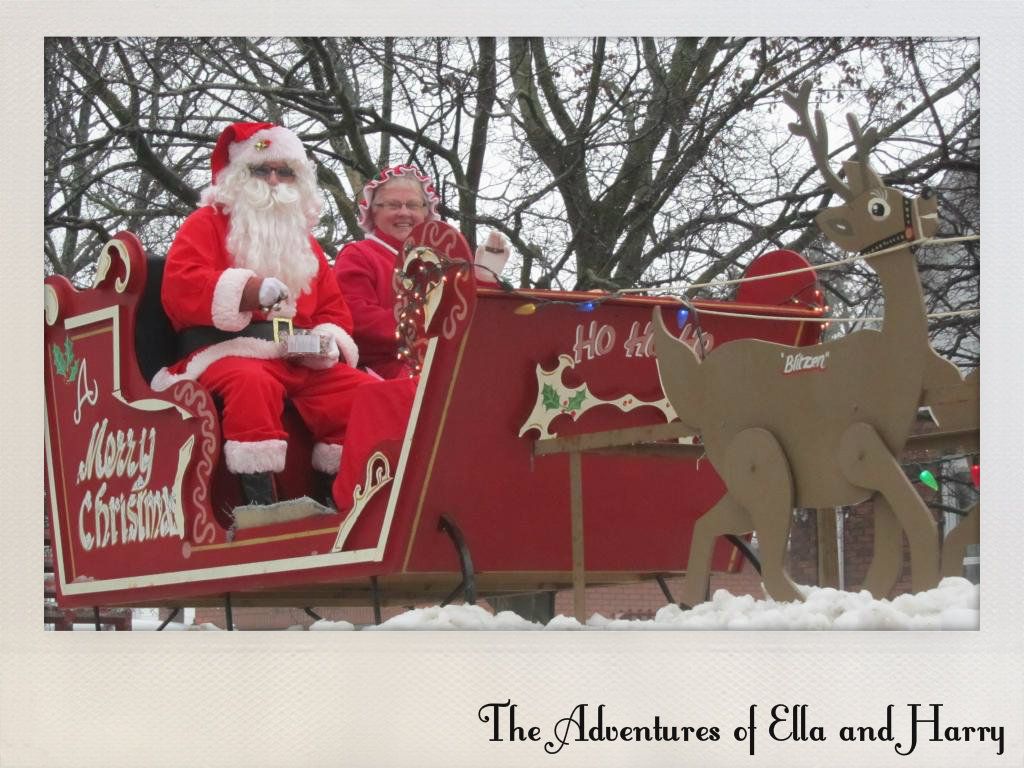 We were smart enough to buy a house on the parade route, so we were able to put Harrison down for his nap and still watch the parade! Luckily, the rain held off until the parade was over, but, sadly, it washed away all of our snow. I'm really hoping we get a bit more before Christmas so we can take the kids sledding. Keep your fingers crossed on that one!
I'm feeling a craft coming on tomorrow...
Thanks for reading :D