As you can see from my button above, I've decided to do 14 days of Valentine's Day - related activities. I'm hoping this will give me the motivation I need to keep up with my blogging.
Today we made butterflies, from toilet paper rolls, with heart-shaped wings. Here are our supplies:
markers/crayons, toilet paper rolls, pipe cleaners, card stock, scissors, glue
We started off with the kids colouring the TP rolls. Ella chose to completely cover hers with red marker while Harrison went with a much less dramatic approach...and then he quickly moved on to a piece of paper.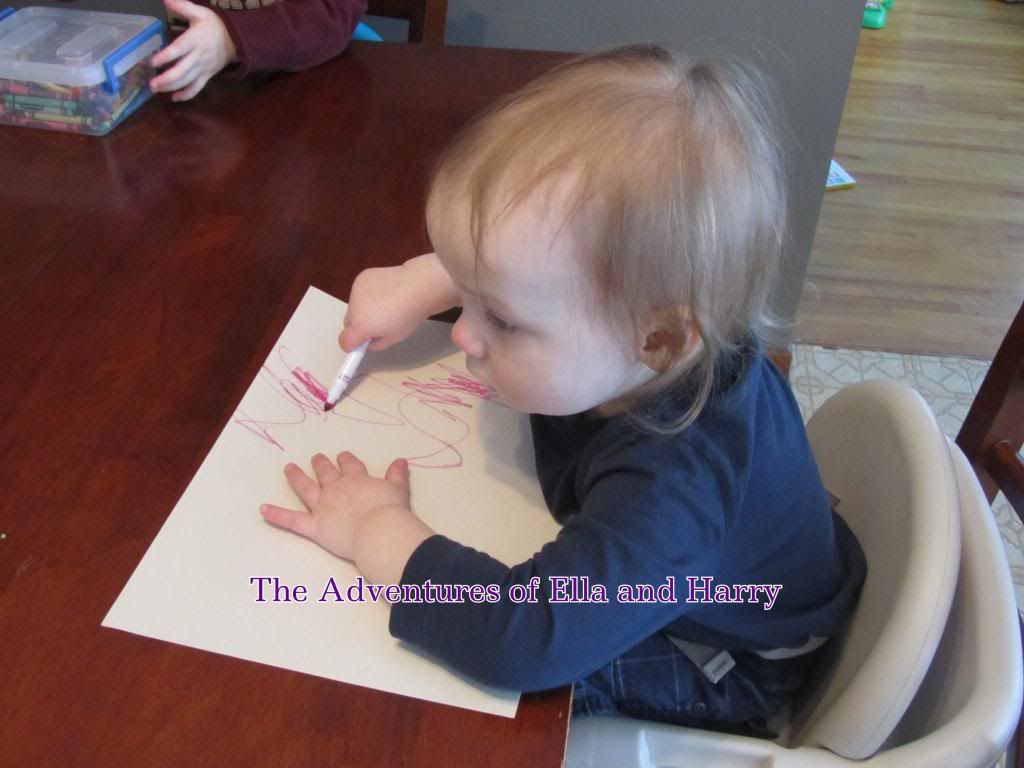 Next, I cut out some hearts from the card stock - making sure the hearts weren't any bigger than the height of the TP rolls.
The pipe cleaners are meant for antennae. I bent them in half and stapled at the fold onto the back of the roll. Initially I used one staple, but I had to go back and reinforce with another one.
Ella didn't want a face on her butterfly - AND she refused to curl the antennae. She was actually upset with the slight curve in one of the antennae in the picture below. I tried to fix it.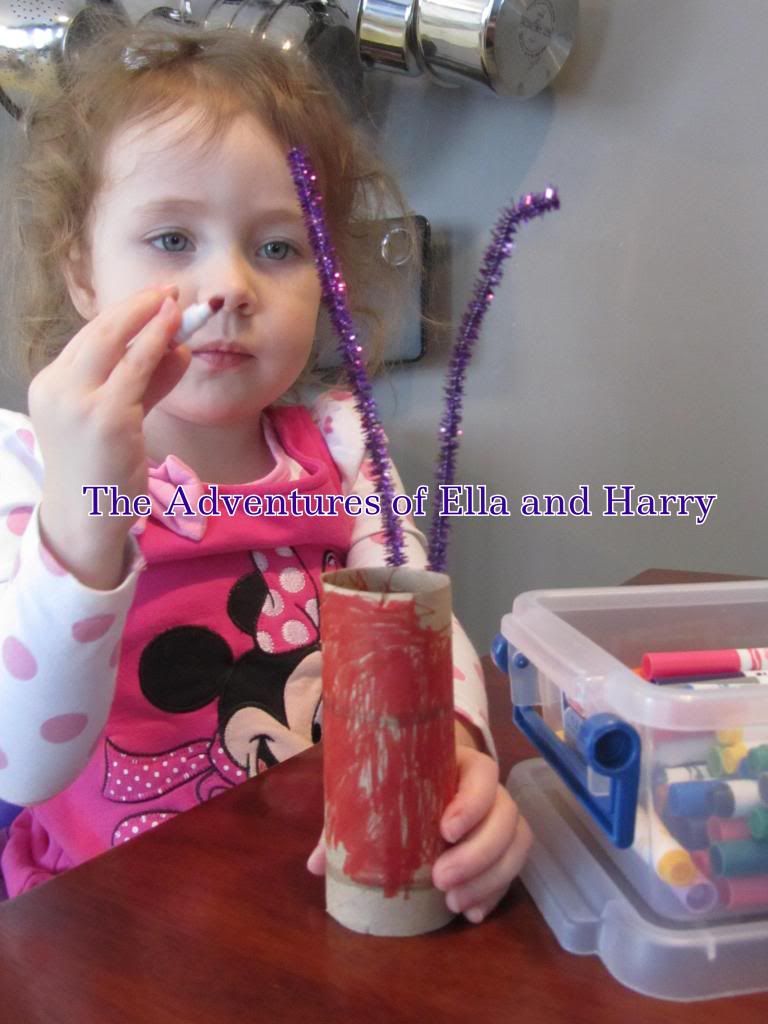 Here is Harrison's antennae nicely curled.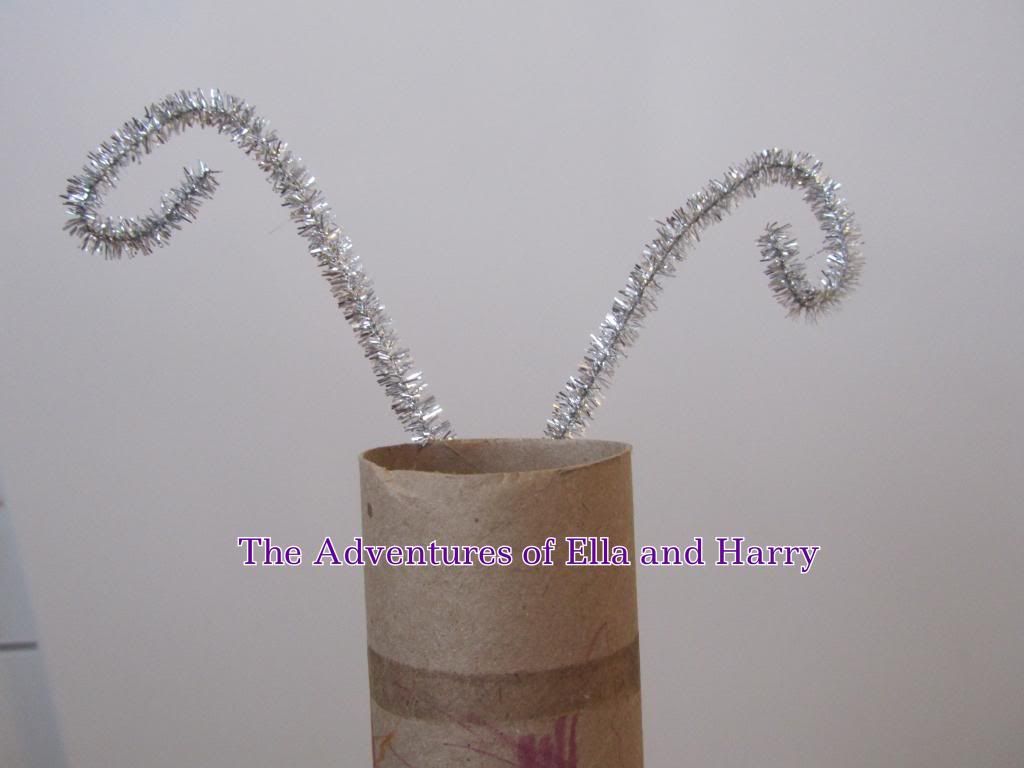 The last step is to glue the wings to the back of the TP rolls. I used white glue and let them sit for awhile, but then I went back and reinforced with hot glue. I should have just used the hot glue first time around. Ella was adamant about flying hers around the living room, so I wanted to make sure those wings were good and stuck!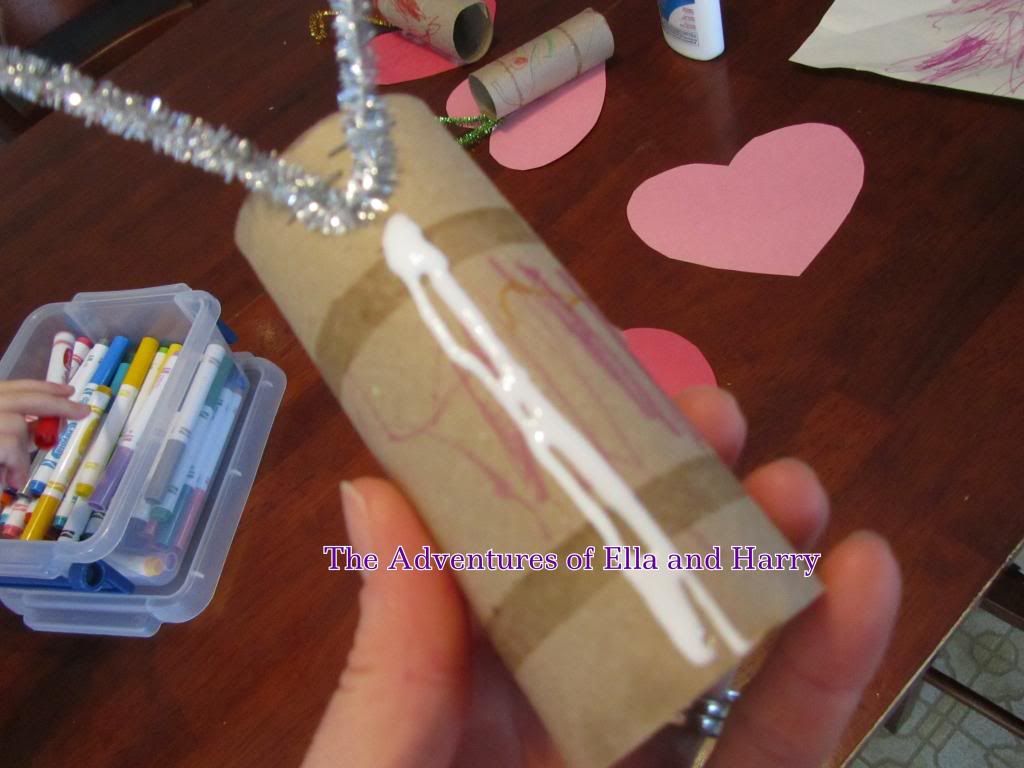 Here are the completed butterflies....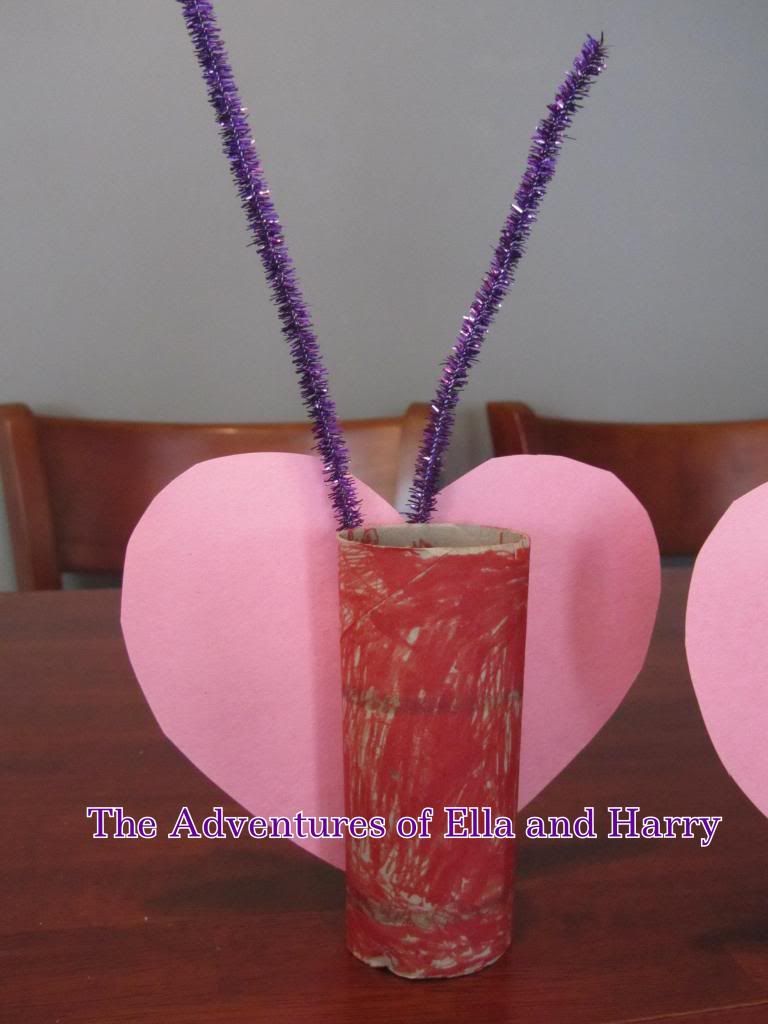 And by the way, I can't take any credit for this idea - I totally saw it on Pinterest.